What does my course include?
Courses come with full audio and text.
Your Official Certificate is available for download upon successful completion. It's also emailed to you and we save an official copy in your training account for two years.
Select the Certified Copy of Transcript if it's required by your Substance Abuse Professional (SAP), counselor or employer.
Certified Copy of Transcript will be emailed to you within one business day.
Driver Safety Course
SELECT YOUR PACKAGE OPTION
Better Package
Includes: Full Audio with Text
$29.95
Best Package
Includes: Certified Copy of Transcript,
Full Audio with Text
$39.95
*Upon course completion, you will be able to print your official certificate plus another one will be emailed to you for your records.
*Check with your SAP/EAP to see if you are required to submit the Transcript.
Drive Smart and Be Safe Driver Course is designed to improve driving skills by giving drivers relevant, and to the point information. Complete the training in only 2-hours and print your certificate. This convenient online driver training course will focus on safe driving skills and point out distractions that may cause drivers to lose focus, including multi-taking while driving.
This is an easy class that is available with audio, no reading.
This class provides stress-free, instant access to relevant Driver Safety information.
What you get with each course: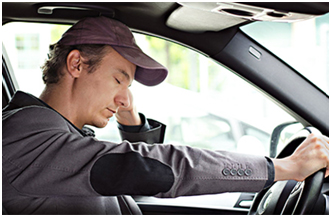 Complete from any computer, mobile device, or tablet
Free INSTANT Certificate upon course completion
Free EMAILED Certificate upon course completion
Work at your own pace
Available 24/7
Complete anytime and from anywhere
Unlimited Access
Once you have registered, you will have full access to your training account. You can access your online course 24 hours a day from any computer, mobile device, or tablet. The course will walk you through the complete educational class. The online class is self-paced, so you don't have to take it all at once. You can logout and return to your course at any time.
---
How It Works
Our Drive Smart, Be Safe course is super easy to use and understand. Plus, it's available with full audio so you won't spend hours reading. Enrolling will provide valuable information on topics designed to meet your obligation. The presentations are also colorful, engaging, and interactive to make the time go by fast. You can stop and start as many times as you want. We save all of your progress automatically!
You'll advance through the course, participate in the interactive quizzes and activities, pass the final exam, and you're done!
Upon successful completion, your certificate will be available for instant printing. Plus, we will email another certificate to you for your records.
Don't wait! Begin your class immediately so you can put this behind you. Those who want affordable, hassle-free and stress-free classes, ideally, enroll with us.
---
More Info
Having to take an educational class is difficult enough without taking time away from work, or life's obligations. Educational classes are completely online with no need to travel.
Everything you need is 100% online.
You get:
24-hour access, 7 days a week
Log in and log out as many times as you want
Work on the course around your busy schedule
Free Self-Print Certificate upon course completion
Free certificate emailed to you for your records
Complete from any computer, mobile device, or tablet
Highlights of the course: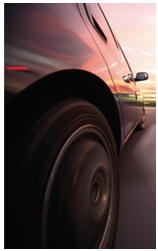 The Drive Smart and Be Safe Course is packed with useful information that you can put into practice immediately, including:
How to maintain a proper following distance
The safest way to change lanes and make turns at intersections
Sharing the road with big trucks
Vehicle safety
Highway driving and city driving
Reducing driver distractions such as eating, smoking and cell phone use
Aggressive driving
Traffic signs and road markings
Road dangers
The dangers of driving under the influence
DRUG AND ALCOHOL EDUCATION
2, 4, 6, 8, 12, and 16-Hour Courses
DUI
6, 8, 12 and 16 Hour Courses
ANGER MANAGEMENT
4, 8, and 12 Hour Courses
ALCOHOL EDUCATION
2 and 4-Hour Courses
MARIJUANA / THC EDUCATION
4, 8, 12 and 16 Hour Courses
Drive Smart Be Safe
2 Hour Course
Opioid Education
4 Hour Course
Substance Abuse
4, 8, and 12 Hour Courses